Join the 3DIM Trainee Manager's Program
Making Tomorrow's Leaders
About the Management Trainee Scheme
The Scheme is designed to take 12 – 15 graduates under 30 years old, and develop and equip
them over a 12-month period as ready managers to work in any organisation, especially
FMCGs/CPGs.
The program will be an intensive 12 Months engagement and could often require being
available/working on Weekends.
The operational locations for the program will be in our offices in Ogudu and Ojota in Lagos
Participants will be trained in General Management, with a very strong Strategy, Marketing,
Sales, and Operations Bias.
On passing out, Participants will have no obligation to work with or remain in The 3DIM group.
3DIM will offer permanent positions to at least 50% of graduates from the scheme.
As is often the case, some of our clients may offer employments to some graduands of the
scheme.
During the program, participants will be paid a reasonable stipend.
This run of the program will start in August/September 2022 and terminate in July 2023.
A Certificate of Completion and a Transcript will be offered to participants who successfully
complete the program.
The 3DIM Group Management Trainee Scheme is not "Gen Z way of life" compliant.
The Program will be in 5 Parts
Class Room (on-site) training facilitated by experienced practice and thought leaders
Coaching and Mentoring Sessions
Assigned Readings and Assignments
Working on Projects with leading Companies and Brands
Working on internal 3DIM assigned Projects
There may be assignments in Countries on the West African Coast
Bachelor's degree or HND in any field.
Not older than 30 years
Excellent written, verbal, and interpersonal skills.
Superb attention to detail.
Strong leadership skills.
Developable analytical skills
A positive attitude and willingness to learn.
Excellent time management skills.
Willingness to work overtime and at weekends when required (as it will be required from time to time).
Ability and willingness to travel and at short notice
Management Trainee Responsibilities:
Participating in meetings, workshops, and other learning opportunities.
Observing and learning from experienced staff members.
Completing any/all assigned tasks and assisting with day-to-day operations.
Working on our Client's Projects
Participating in company's strategic planning
Following all company regulations, and health and safety codes.
Taking detailed notes and liaising with Managers, Supervisors, and other senior staff.
Preparing documents and updating records.
Learning about conflict resolution and sitting in on disciplinary hearings.
Researching, recommending and implementing ways to increase profitability and lower risk
Creating and giving presentations
Travelling to different offices and outposts and participating in daily operations as required.
Fulfilling any/all requirements and meeting goals set out at the start of the traineeship.
General Management
Corporate & Business Strategy
Strategic Planning
Business Analytics
Sales and Sales Management

Route to Market
Selling
Sales Management
Trade & Customer Marketing
Channel Marketing
Shopper Marketing
Key Accounts Management
B2B, B2C, B2P and P2P Marketing

Marketing and Marketing Management
General Marketing Principles
Consumer Marketing
Brand, Product and Category Management
Digital Marketing
Marketing Research & Insights
7. Operations and Supply Chain Management
8. Human Resource Management
9. Finance for Non-Finance Managers
10. Legal environment of doing business and Industry Regulation
11. Soft Skills
Leadership Development
Problem Solving
Emotional Intelligence
Relationship Building
Employee Recognition/Motivation
Time management
Delegation
Self Development
Situational Leadership
Adaptability
Critical Observation
Conflict Resolution
Team Work/Building
Communication
Influencing
Thinking Skills
Work Ethics
Work-Life Balance
CEO, 3DIM Group
Ex Country Director of Marketing, Coca-Cola Hellenic Nigeria
Ex Coordinating Director, Commercial, Coca-Cola Hellenic
Ex Head of Customer Marketing & Key Accounts at The Nigeria and Equatorial
Africa Division of The Coca-Cola Company
COO, 3DIM
Ex Managing Director, Meyer Paints
Ex Business Manager, Mouka Limited
Ex Regional General Manager, Nigerian Bottling Company
Ex Plant General Manager, Nigerian Bottling Company
CCO, 3DIM
Ex Vice President- Retail Schneider Electric
Ex Director of Operations Samsung Electronics West Africa
Ex General Manager, Globacom limited
Ex Commercial Manager, Coca-Cola Hellenic
CMO. 3DIM
Ex Head of Modern Trade & Retail, The Lacasera Company
Ex Head, Trade Marketing , Suntory Beverage and Food Nigeria
Ex Trade Marketing Manager, Loreal Central West Africa
Ex Head, Trade Marketing & Strategy. Fumman Agricultural Products Industries Limited
Ex National Trade Marketing & Promotions Manager, Coca-Cola Hellenic Bottling Company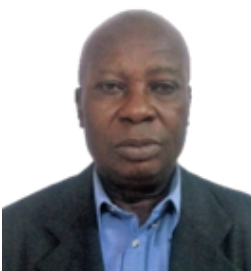 GM, Field and Sales Operations, 3DIM
Ex Head Of Training, 3DIM
Ex Sales Academy Manager, Nigerian Bottling Company Ltd
Ex Regional Sales Training Manager, Nigerian Bottling Company Ltd.
Ex Sales Manager, Nigerian Bottling Company Plc
MD/CEO at Smeep Consultancy Services
Ex Director Executive Programmes at Lagos Business School
Director, Marketing at Lagos Business School
Ex Training Manager at Coca-Cola Nigeria
Ex Principal Training Development Officer at Industrial Training Fund – ITF
Ex Group Head of Sales & Distribution, Nichemtex Nigeria Limited. (United Nigerian Textile Company)
Ex Country Wholesale Director Nigeria, Vlisco Nigeria Limited
Ex Regional Operations Director (Hand Held Products), Samsung Electronics West Africa
Ex Senior Operations Marketing Manager, Coca-Cola Nigeria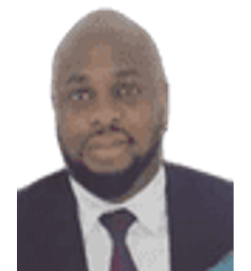 Digital Healthcare Technology Solutions Project Manager, University College London Hospital
Ex Senior IT Project Manager, Your Healthcare CIC
Ex IM&T Project Manager, London Ambulance Service
Ex Project Officer, NHS England
Ex Project Management Officer, Office of Fair Trading, London
Ex Project Analyst, Central London Community Health NHS, London
CEO, F & L Marketing Services
Ex Division Director, Vigeo Holding Limited
Ex Group Head, Vigeo Holdings Limited
Ex Client Service Manager, Lintas Advertising
Managing Partner, Sustmark Consult LLC
Co Founder, Adsmarket.ng
Co Founder, Airtime4Change.com
Ex Managing Director, Media Seal WPI
Ex Media Manager, FrieslandCampina
Ex IT Officer (Projects), FrieslandCampina
COO, LBH Consulting
Head of Client Management, LBH Consulting
Client Manager, LBH Consulting
Administrator, Bright International Group of Schools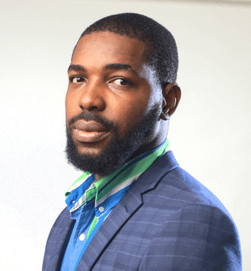 COO Luose Consulting
Head of Research 3DIM Group
Project Manager, 3DIM Group
Ex Admissions Officer/Counsellor LBH Consulting
Ex Account Manager, Citadel MFB
CFO
Head of Finance, 3D Impact Marketing Limited
Purchasing Manager –  The Nigerian Bag Manufacturing Company Plc (BAGCO)
Head, Business Development
Head, Business Development; 3DIM Group
Corporate Services Manager, Avantgarde Management Services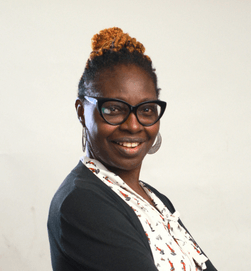 COO, Matrix Outsourcing
Debt Management Analyst, MTN Nigeria
Debt Prevention Officer, MTN Nigeria
Customer Care Lead, MTN Nigeria.
Associate, Ehimika Sunny Ohiro & Co
Interested candidates should send their CVs and a 1-minute video about any topic of their choice to:

mt@3dimgroup.com